This happened, On a breezy summer day, an actor called 'Hero Kumar' decided to improve his skills and level up his game as an actor.
But suddenly his desire to work on his craft came to a standstill when this
question captured his mind "What really is good acting?".
Now Hero Kumar was confused about how to get the answer to this question, so with pouring enthusiasm he ordered some acting books on amazon and started swirling their pages as soon as they reached him.
After reading a few books he was now confused more than ever.
After all, these books, no matter how great and educative they are, in the end, are just a bunch of words for a person who has never experienced the craft in its entirety.
The same was the case with Hero Kumar. He never had an experience of what an actor can achieve with his craft.
so now he decided to experience some great performances and for that,
he started looking for movies with truly great performances.
Now arises a new question: "How to decide which movie has great performances?"
Hero Kumar was not a person of great patience so he dropped the idea of being an Abhineta and instead started searching for techniques of how to gain 8 pack abs in 3 months.
Wait a minute! Does this story sound familiar to you, well it's a story of almost every actor in his initial days of learning the craft and let's be honest we all have done it at some point?
But don't you worry we are here for you to answer the second question in this blog.
"How to decide which movie has great performances?"
The easy answer to this question is that 'Great movies often have great performances'.
Now, which are great movies? For that today we are making a case for parallel cinema.
Parallel cinema is an umbrella term used for films that were not confined to the conventions of popular mainstream cinema.
It rejected the typical tropes of musical dance numbers and instead
focused on the realistic and symbolic representation of the sociopolitical conditions of their times.
Parallel cinema enjoyed wider limelight in the 1970s and 80s.
And its origins can be traced back to the 1940s with films like 'Neecha Nagar' by Chetan Anand.
Now let me tell you a few reasons an actor should watch parallel cinema:
1. Parallel Cinema Is Nearer To Life
Stories that featured in parallel cinema were nearer to mainstream life rather than the melodramatic narratives of mainstream cinema.
You will discover that Characters were more humane and relatable to the viewer as they encountered the same problems as the common man.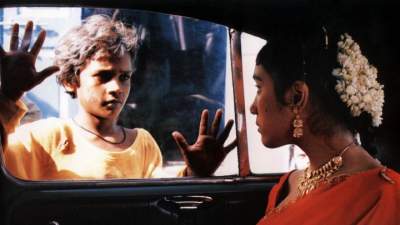 Also Read: 4 Easy steps to have expressive eyes.
2. Parallel Cinema Featured Diverse Aspects of The Craft
Parallel cinemas offered a more diverse range for actors to work upon.
As characters were not always stuck in the same melodramatic tropes made famous in mainstream movies.
This allowed the craft of acting to evolve and show the possibilities it holds.
3. Detailed Characterization
Performances portrayed were rich with nuances, emotional and psychological aspects were highlighted effectively.
As characters were diverse, actors were presented with the scope of detailing in performances.
And new layers of depth were seen for the first time in acting which was not much present before.
4. A Great Reference Point For The Study of A Historical Timeframe
These films often channeled the socio-economic concerns of their times.
They were made with the responsibility to throw light on the human condition of their respective timeframes.
As an actor, research is an important part of the preparation and at times when playing historical parts we need to study those timeframes, for that parallel cinema can be a great reference point.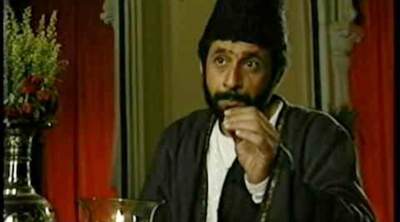 5. Great Art Induces Empathy
Films made under parallel cinema were often inspired by literature and it is a proven fact that literature induces empathy.
Empathy is one of the most important emotional tools an actor can have.
An actor with great empathy will never judge his characters and this will allow him to accept the values and thoughts of characters he has to play.
Parallel cinema has great humanistic stories which will help you become more emotionally intelligent.
6. Parallel Cinema Will Inspire You To Become A Great Actor
Watching great performances will ignite a fire inside you to pursue the craft of acting with more responsibility.
The great art of one generation inspires the artists of the next generation.
For example, great performances of Naseeruddin shah and om puri inspired new talents like Irrfan Khan and Manoj Bajpayee.
One more thing which parallel cinema facilitated is the definition of being a leading actor in India.
For the first time focus was shifted from an actor's hardware i.e. his body to the software i.e. his craft and skills. 
Five Movies You Can Get Started With The Journey of Parallel Cinema
1. Apu Trilogy
Considered among the greatest films ever made these films are a must-watch for actors as most
of the actors in these films were first-timers or non-actors. New actors can learn a lot.
2. Ardh Satya(1983)
The story of a policeman played by late Om Puri is not that typical mainstream fare, it is a much nearer take to the emotional and psychological realities of the job.
3. Mandi(1983)
It is a satirical take on how a group of sex workers saves their brothels from being shifted to the outskirts of the city.
This film features some great performances and themes which were never much explored.
4. Mirch Masala(1987)
This film by Ketan Mehta is a masterpiece on its own. Much before today's mee too and feminist movements these themes were explored in this film made decades ago.
Smita Patil has given arguably her best performance.
5. Tamas(1988)
This film should be watched by every acting student once as nothing is ever made like it.
A starkly realistic portrayal of partition accompanied by great performances by actors like om Puri and Amrish Puri.
Conclusion
So now you are more aware than before of the benefits of watching parallel cinema.
Hope you will watch these parallel cinema gems and add a few more things to your acting canon.
Originally written by

Shivansh Chaudhary