Last decade was one of the most transformative periods of Indian cinema. And every actor should watch these top 10 movies once again to get inspiration and refine their acting skills.
Movies made in the last ten years were so distinctive and dazzling in their form and substance and they created new worlds, values and meanings for a whole generation. And it gave us some gems of movies and introduced great acting talents to the world.
If we go back to 80s-90s where Indian cinema mostly identified with something larger than life with glossy dance numbers and demigod characters. And the scope for humane and innate subtleties of life was so small that stories exploring them were always on edge and exception.
But as we ushered into a new decade of century, the sensibilities of our filmmakers was starting to change. As India was opening up to new possibilities with technological advancements and spreading of internet among masses, Indian audiences started to explore the whole new realm storytelling.
And with changing times the nature of storytelling also started to change. Now filmmakers were more open to the humanly capabilities of storytelling.
And with these changes, the sensibilities of acting also evolved and now characters were written with emotional and psychological nuances and all.
Moreover, these alterations in cinema paved a way for some amazing films and acting performances.
So here are some movies with amazing performances by actors and a few reasons why acting students must watch them.
1. Udaan
Udan is an amazing exploration of tension between characters, almost a coming-of-age story but with magnified aversions. Both characters are stuck in their conflicts of constant and change.
Pamecha's character who is confused between the innocence of a child and hard realities of adulthood. On the other hand the performance by Rahul Roy is a masterful portrayal of moral hypocrisy and a state of rottenness from inside.
As an actor you should watch this movie once again.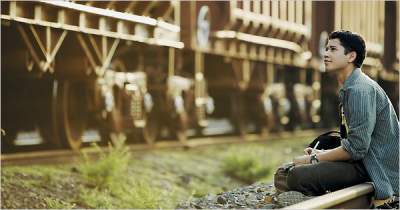 2. Masaan
An amazing film about the prevailing shackles and Constrictions of Indian society and the subsequent desire to break those limitations and rise above them. Every character in this movie are trying to move away from the certain realities of their life. And each performance is completely released with the emotional core of characters.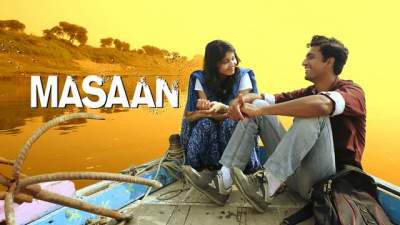 3.Tumbaad
One of the most exciting works of Indian cinema, a cautionary folk tale about greed and ambition. Every performance is aligned with the core of story and still has a sense of distinct identity and personal ambition. A great example of how actors can contribute to effective storytelling.
4. Aankho Dekhi
A Movie like no other in Indian cinema. After watching Sanjay Mishra in comedic roles for so many years, this performance was almost a surprise for me.
The performances of every character were so natural and relatable that you may think all these characters exist around you in real life.
And the performance of Sanjay Mishra is an indication that an actor who can make you laugh also has the capabilities to make you sit quietly and think about all the great questions of life.
If you have missed this movie please stop reading and watch it now. And please come back to complete this article after you have finished watching Aankho Dekhi.
5. Gangs of Wasseypur
I know you guys have already watched it more than 10 times.
It is probably the most definitive movie of the last decade. The richness of the story provided an opportunity for actors like Nawazuddin Siddiqui to showcase their enormous talent.
Although every characters in movie shared the basic instincts of violence lust and ambition of power but still the performances were so distinct and detailed that every character will leave a mark on your mind.
As an actor you should watch this movie once again to understand how this movie changed the whole perspective of acting.
6. A Death in the Gunj
An underappreciated film with amazing actors and quality performances. Every actor has created secretive worlds with hidden motives through their performances.
Vikrant Massey's performance Is both intimate and reflective and while watching these performances you will feel a sense of evil always oozing out of the edges.
7. Haider
Based on the Hamlet of Shakespeare, the character of Haider is so vast and rich in psychological and emotional dimensions that it is almost a dream for every actor to perform such a role.
The performance of Shahid Kapoor is one of its own and his finest work. And actors like K.K Menon have added to the richness of performances. But the most striking work is of Tabu, probably the only actress left with the kind of old school charm.
8. Gurgaon
This movie is a hidden gem of Indian cinema. Criminally underseen and overlooked, but what is more striking is the performances given by actors. All the characters are stuck in their flaws and negatives while these aspects are beautifully carved out by portrayals.
I would not be wrong if I said that this movie has the greatest performance by Pankaj Tripathi. In this movie he is in full command of his craft and his character will not leave your mind even after you have finished the film.
As an actor you should watch this movie to learn and understand the craft of acting from great actor Pankaj Tripathi.
9. Sairat
As actors we are all doubtful of our capabilities, the idea of preparing more and practicing again and again is always lurking in our head.
And there is a general perception out there that great performances can only be given by highly trained actors but in this movie both the lead actors are first time performers and their conviction in their effort have resulted in honest expression of natural human behaviour.
As an actor you should watch this movie to understand the real human behaviour and psychology.
10. Kai Po Che
The movie which introduced us to the amazing talent like Sushant Singh Rajput, Raj Kummar Rao and Amit Sadh is a celebration of friendship and intersection of fate.
The trio of friends have distinct characteristics and behaviour patterns, this aspect is beautifully captured by the performances of three lead actors.
And watching this film makes our heart cry looking at the enormous loss of Indian cinema with the death of Sushant Singh Rajput. He was a gifted actor with energy busting out of every frame he is in. We all miss you Sushant !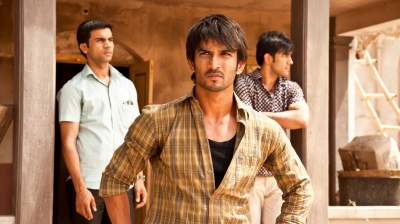 Conclusion
I have tried my best to pick a few movies that should be watched once again by every actor, but this is not the end of the list.
I will come up with more such lists. Hope you will revisit these movies and get some inspiration and ideas for yourself.
Originally written by

Shivansh Chaudhary