A lot of new actors Choose a wrong monologue for their audition. And due to this they never get a call back from the casting team.
Choosing a monologue for an audition is a different art and you will learn this through experience.
Here are a few things to consider when you choose a monologue for your next audition.
1. Choose a Monologue of Your Age
If your age is 20, do not choose a monologue of 'Tughlaq' or any other character who does not fit into your age bracket.
It is possible that your original age is 20 but on camera you look around 25-27. In that case you can always play around your choice of monologue.
Also learn to provide your own experience to the character while preparing & performing a monologue.
This will make your performance memorable & help you stand out in your audition.
2. Choose a Monologue Which Suits You
If you think you have a personality of a hero then choose a heroic monologue. And if you think you are good at playing the girl next door, then choose a monologue which best suits your personality.
And do not be afraid of getting type casted in your initial days. In fact it is good for you in your initial acting career if you find your type.
You can try with a lot of different things and see what suits your personality. As this will help you to choose a perfect monologue for yourself in the audition.
3. Choose a Monologue Which Says a Story
Every monologue should reveal some story or situation. So choose a monologue Which is not just written lines but has a good story.
For e.g. the famous monologue performed by Kartik Aryan in Pyaar Ka Punchnama tells a story of how he is suffering his relationship and how much he has to compromise to be in that relationship.
Another example can be the monologue by Nana Patekar 'Aa gaye meri maut ka tamasha dekhne.' It tells the story of how people of the country are ignorant about the real meaning of religion and are ready to fight with their own neighbor & friends in the name of religion.
4. Choose a Monologue Which Shows your Potential
You do not get the required result on the basis of your knowledge, You get the required result when you know how to present your knowledge & ability.
Your audition is like an interview to get the job. So it's your job to perform your best to get an acting job.
So choose a monologue which shows your acting range and your ability to perform.
And please be careful that in order to show your true potential you do not need to be loud but instead you need to be impactful.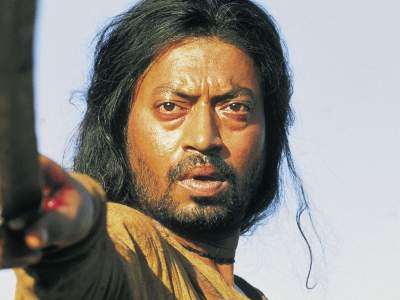 5. Choose a Monologue Which Has No Regional Accent
Unless it is asked by the casting director himself, always prefer to choose a neutral monologue which has no regional accent.
Let the casting director visualize you in various roles and come with his own idea. So in this way you put his mind on exercise to place you in different characters & situations.
Although you can mention in your C.V or introduction about the language & accent you can speak .
6. Choose a Monologue Which is Not Very Popular
Casting directors are always looking for some new and original kind of acting.
Monologues of 'Tughlaq' & 'Court-Martial' are very popular and a lot of accomplished actors have already performed them in their plays.
And the casting director has already seen the best performances of that monologue. So there is very less chance that he/she will like you much while performing that monologue piece.
So do a good amount of research to find a quality monologue and choose a monologue which is not very popular.
And please avoid performing any kind of filmy monologue.
7. Choose a Monologue Which is Layered
Some monologues have just one kind of emotion such as anger or frustration.
And performing such monologues which have a straight kind of emotion throughout shows only one aspect of your acting.
So choose a monologue which has a certain rise & fall in it's emotional graph.
Because this will help you to show your true acting ability in front of the casting director.
8. Choose a Monologue Which is Not Very Long
A long monologue can get boring and the casting director will lose interest in you.
So it is better to keep it short and impactful. And if you want to choose a monologue for audition, then my advice would be to keep it under 2-minutes. Also take care that you do not make it very short.
And in this way you will leave a good impact on the casting director and also he will not lose interest in you.
9. Choose a Monologue Which is Your Favourite
Sometimes it is best to follow your gut feeling. Because your instinct knows better than you.
So just make a list of your favourite monologues and pick one of them which you think is the best choice for your next audition.
And prepare 2-3 versions of the same monologue and perform the version which you think you like the most and go for it.
Conclusion
Choosing a perfect monologue for your audition is a different art and you will know only through experience.
So read a good amount of plays to discover some good pieces of monologues.
It is better to choose a non-popular monologue which shows your true potential and your acting range.
And try with different monologues and pick a monologue which has a good story and suits you the best.
Also do not forget to be prepared with 2-3 versions of the same monologue.
Hope you follow all these strategies and crack your next audition. All the best!